Boks preparing for "quality" Wallaby side in Adelaide
The Springboks are bracing themselves for a tough Test against a "quality" Wallabies outfit when the teams meet in their Castle Lager Rugby Championship clash at the Adelaide Oval on Saturday and while assistant coach Deon Davids was delighted with the warm welcome the team received in Adelaide, where there is a passionate expat fanbase, he said it was always tough playing in Australia.
"We have huge respect for our opponents, and we need to improve on the lessons we learned against them last year," said Davids.
"We understand it will take a massive effort from everyone to get a good result, and that as a team we have to do our best to perform well in this match."
Davids added: "Australia is a difficult place to tour, and they have a quality side, a good coach and they are very competitive.
"Each team wants to win every game in the Castle Lager Rugby Championship no matter where you play, so the matches are very tough."
Utility back Warrick Gelant, who has been named to start the Test at right wing, was equally respectful of the opposition and said: "The Wallabies pose a different threat to the other teams we have faced. They are a quality side and what differs in their case is that we didn't play Super Rugby, so they will bring something else to the table.
"That said, we can only focus on ourselves, and we are in a good space as a team at the moment, so we believe it's going to be an exciting game on Saturday," added Gelant.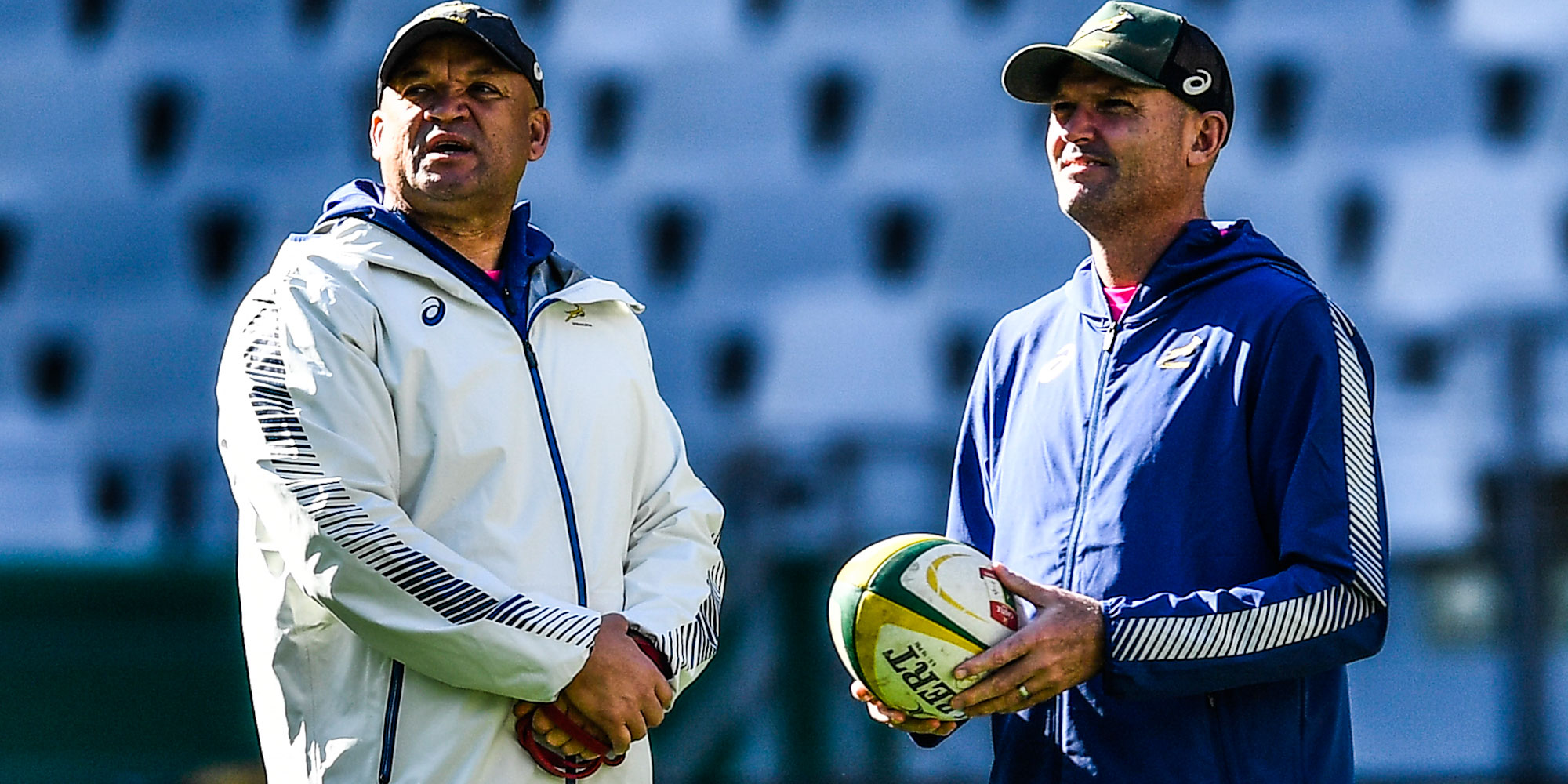 Davids said the Boks were enjoying Adelaide, where the two sides will meet for the first time on Saturday, but he admitted that they would have to be sharp to adapt to the conditions after experiencing soaking rain, cold and sunshine in the last few days.
"This is my first time in Adelaide and the first time we will play in Adelaide, so it's a different experience for the team," said Davids.
"The weather is also different as you experience a few seasons in one day. On Tuesday we had rain and sunshine, and much like the kick-off times (the game kicks off at 15h00 in Australia, which is 07h30 in SA) that are different to what we are accustomed to in South Africa, the important thing is that we have to adapt on the day.
"We obviously try to simulate a lot of these factors at training, but we need to make sure that we are ready to adjust to anything we face on Saturday."
Davids spoke highly of the host city and said: "Adelaide is an enjoyable place; it is a great city, and we received a very warm welcome when we arrived at the airport. There are a lot of expats based here, but we are not sure what to expect at the field on Saturday, so we'll have to wait and see."
Gelant, meanwhile, looked forward to starting on the right wing despite usually plying his trade at fullback and said: "I am playing with guys I know well, so I'm looking forward to playing this weekend. Being selected on the wing also offers me an amazing opportunity to showcase my skillset.
"Personally, I don't feel there is a big difference between playing fullback and wing. The way I see it, it is just a different number on my back."
Gelant was wary of placing pressure on himself to make a bold statement with an eye on next year's Rugby World Cup in France and said: "The Rugby World Cup is only next year. For me, there is a desperation to play well in every Springbok Test. It is a privilege to be in the team and back in the squad and hopefully I can grab this chance with both hands."
Stewart Joins Ireland Squad In Portugal As Wales Prep Intensifies
Ulster hooker Tom Stewart has joined the Ireland squad in Quinta do Lago to provide additional cover following a hamstring issue picked up by Ronan Kelleher. Kelleher will be managed by the Ireland Medical team over the coming days.
The uncapped Stewart is a former Ireland U20 international who played twice for Emerging Ireland in the Autumn, starting in the victories over the Griquas and the Cheetahs. The Ireland coaching group also included him in the match day preparations for the Ireland 'A' game against the All Blacks XV in November.
Stewart's addition brings the number of Emerging Ireland tourists in the Senior squad to five – Jack Crowley, Joe McCarthy, Jamie Osborne and Cian Prendergast.
The squad will continue to train at The Campus in Quinta do Lago this week before flying to Cardiff on Thursday ahead of the opening round of the 2023 Guinness Six Nations Championship.
Ireland Squad, 2023 Guinness Six Nations:
Backs (17)
Bundee Aki (Connacht/Galwegians) 41 caps
Ross Byrne (Leinster/UCD) 14 caps
Craig Casey (Munster/Shannon) 7 caps
Jack Crowley (Munster/Cork Constitution) 2 caps
Keith Earls (Munster/Young Munster) 98 caps
Jamison Gibson Park (Leinster) 23 caps
Mack Hansen (Connacht) 8 caps
Hugo Keenan (Leinster/UCD) 25 caps
Jordan Larmour (Leinster/St Marys College) 30 caps
James Lowe (Leinster) 15 caps
Stuart McCloskey (Ulster/Bangor) 9 caps
Conor Murray (Munster/Garryowen) 100 caps
Jimmy O'Brien (Leinster/Naas) 3 caps
Jamie Osborne (Leinster/Naas)*
Garry Ringrose (Leinster/UCD) 47 caps
Johnny Sexton (Leinster/St Mary's College) 109 caps (c)
Jacob Stockdale (Ulster/Lurgan) 35 caps
Forwards (20)
Ryan Baird (Leinster/Dublin University) 8 caps
Finlay Bealham (Connacht/Buccaneers) 27 caps
Tadhg Beirne (Munster/Lansdowne) 36 caps
Jack Conan (Leinster/Old Belvedere) 33 caps
Gavin Coombes (Munster/Young Munster) 2 caps
Caelan Doris (Leinster/St Mary's College) 23 caps
Tadhg Furlong (Leinster/Clontarf) 63 caps
Cian Healy (Leinster/Clontarf) 121 caps
Iain Henderson (Ulster/Academy) 68 caps
Rob Herring (Ulster/Ballynahinch) 31 caps
Ronan Kelleher (Leinster/Lansdowne) 18 caps
Dave Kilcoyne (Munster/UL Bohemians) 48 caps
Joe McCarthy (Leinster/Dublin University) 1 cap
Peter O'Mahony (Munster/Cork Constitution) 89 caps
Tom O'Toole (Ulster/Ballynahinch) 4 caps
Andrew Porter (Leinster/UCD) 48 caps
Cian Prendergast (Connacht/Corinthians) 1 cap
James Ryan (Leinster/UCD) 48 caps
Dan Sheehan (Leinster/Lansdowne) 13 caps
Tom Stewart (Ulster/Ballynahinch)*
Josh van der Flier (Leinster/UCD) 45 caps
*denotes uncapped player
2023 Guinness Six Nations Fixtures
Wales v IRELAND
Saturday 4th February 2023, KO 14:15 (IST)
VIRGIN / BBC / RTE Radio / BBC Radio
IRELAND v France
Saturday 11th February 2023, KO 14:15 (IST)
RTE TV / ITV / RTE Radio / BBC Radi0
Italy v IRELAND
Saturday 25th February 2023, KO 14:15 (IST)
RTE TV / ITV / RTE Radio / BBC Radio
Scotland v IRELAND
Sunday 12th March 2023, KO 15:00 (IST)
RTE TV / BBC / RTE Radio / BBC Radi0
IRELAND v England
Saturday 18th March 2023, KO 17:00 (IST)
VIRGIN / ITV / RTE Radio / BBC Radio
Images & Content from Irish Rugby & Images © Inpho Photography
Savea back at the helm of the Hurricanes
All Blacks loose forward Ardie Savea will captain the Hurricanes again for the 2023 DHL Super Rugby Pacific season.
Savea, who will have his 11th season in the side, will mark his first appearance in the competition by playing his 120th game.
The Hurricanes' season opens against the Reds in round one.
Savea said: "I'm looking forward to the season, especially getting out to the communities, when we play in Levin against the Crusaders for our pre-season game and Palmerston North against the Western Force on Sunday, April 2.
"We've just moved into our new facility, and there's something awesome about change; it's brought in a lot of energy. It's refreshing to come in and be in a new space alongside other professional teams. Hopefully, being here can help us move forward and prepare well for our games."
The facility is part of the New Zealand Campus of Innovation and Sport at what was the Central Institute of Technology at Trentham and houses, several Wellington-based teams.
Coach Jason Holland was delighted to be able to call on Savea's leadership ability again.
"Ardie is a special leader. He's the sort of guy you want to follow in whatever he does. He's worked hard at his leadership around all the small details, around how to get the best out of the people around him.
"He's been good at driving us as a group, players and management, about being well-planned and clear in our roles in what we're leading.
"Ards has a great relationship with all the boys and cares about them and the team and that shows in the way he leads."
Marshall primed for Crusaders coaching opportunity
James Marshall couldn't escape rugby's draw after retiring from playing and failed in his promised avoidance of the coaching ranks.
The former Super Rugby title winner with the Hurricanes has fitted into coaching so well that he will spend 2023 as backs coach for the Crusaders in Super Rugby Pacific.
Auckland-born Marshall started his rugby career with Tasman, but when missing a place in the Super Rugby structure, in a team or wider training group, he had a chance as a 20-year-old to play in Italy with Zebre.
It proved a stimulating experience in coping with playing a different style of rugby at a different level.
He returned to New Zealand six months later for another three seasons with Tasman before getting a chance in the Hurricanes' wider squad. He had spent four years trying to get a place in the Crusaders.
"I could never crack it as a player but I'm here now as a coach," he said.
"It is surreal to be here now. When I finished rugby, I promised my wife I wouldn't get into coaching. We had moved around so many times during my career, even when I was playing for the Hurricanes moving to Taranaki every six months.
"We worked it out there were well over 20 houses we lived in throughout my career so when I got to the end of it I did say I wouldn't be chasing the coaching dream, and I wouldn't be moving the family around any more."
However, back in Nelson, he got the chance to work with Andrew Goodman and Shane Christie, which gave him coaching work where he had decided to settle.
"Then a couple of years later,, I get a call from Razor [Scott Robertson] and it really throws a spanner in the works for my wife and when I got the opportunity, it was a no brainer. It's such a good opportunity for me to learn and see where coaching can now take me."
He contacted David Havili to see if he felt Marshall could do the job asked of him as backs coach and to see if he would have the backing of the players.
Havili got back in touch to say how much he thought Marshall could add to the environment. He also contacted some of his Hurricanes contacts and admitted being surprised at how supportive they were.
The Crusaders were one of the most successful sides in the sport's history, and looking from the outside while playing, he had always wondered what went on and how they did it.
"It's been impressive. It's a well-run ship. Razor does a great job. Scotty Hansen, the detail he has on the rugby programme. Tamati Ellison, some of his coaching, it's all world-class.
"It's been awesome for me as a young coach to witness these guys at work and try and learn as much as I can off them.
"There's also the players. It's a pretty impressive squad when you look at it on paper and the chance to work with some world-class athletes and try and teach them as much as I can, but also try and learn from them," he said.