Crusaders name new Forwards Coach
Tasman Mako co-coach Dan Perrin has been named as the new Crusaders forwards coach for the next two seasons.
After being promoted to Mako co-coach alongside Gray Cornelius at the start of 2022, Perrin has been called into the Crusaders coaching staff as they chase another Super Rugby title when the season starts in February.
Perrin recalls the moment a dream became reality when he received a call from Crusaders General Manager Professional Rugby, Angus Gardiner,
"I got a call from Gus to say I was on the shortlist for the job and then a wee while later on a Tuesday night I got another call saying that they'd selected me to take on the role."
"It was awesome, massive emotions it was a really proud moment for me and my family, so it was a 'yes' straight away, you'd be silly to say anything else."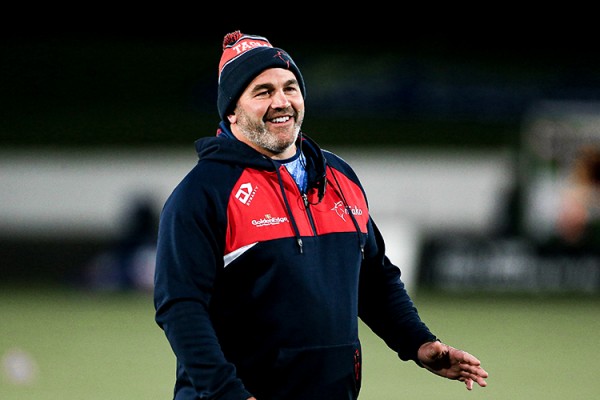 Following a recent trend of Crusaders players and staff being recruited from Tasman, Perrin walks in the footsteps of former Mako and Crusaders Assistant Coach, Andrew Goodman. Perrin has nothing but fond memories of working with Goodman, who left Crusaders this winter to Leinster in Ireland,
"Goodie's an outstanding leader and very good man, very passionate about Mako and the Crusaders. His work ethic, rugby IQ and the connection he had with his players were a couple of things that I tried to take with me. We played together back in the day, and we were really good mates off the field too. We had a good understanding of how we both operated so I really enjoyed my time under Goodie."
Perrin is looking forward to having opportunity to put his own stamp on an important role in such a successful rugby franchise,
"I want to bring my own personality to the role, put 'Dan Perrin's spin' on it. I've done my apprenticeship under Jase and have been really lucky to learn under him, but I think it's important to coach as Dan Perrin and through my own personality."
"One of my coaching philosophies is around whanaungatanga and building relationships and that's probably one of the first things I'll look to do when I get down there."
Perrin, a former Crusader himself, now finds himself coaching his former team. The Crusaders culture is something Perrin remembers from his time here and is something he is looking forward to immersing himself in again. When asked what he remembers most about his time as a player, he had a simple answer,
"The professionalism. We had some of the greatest of all time in Richie [McCaw] and Dan Carter. To rub shoulders with some of my idols, Corey Flynn, Brad Thorne, Chris Jack, just the culture and the work ethic are a couple of thig s that really stand out. I think these values have been held onto for a long time down there so I'm really excited to get back into it."
Perrin joins the Crusaders in the lead-up to the start of the 2023 Super Rugby Pacific Season.
Team Naming: Whitelock Back for Waratahs Game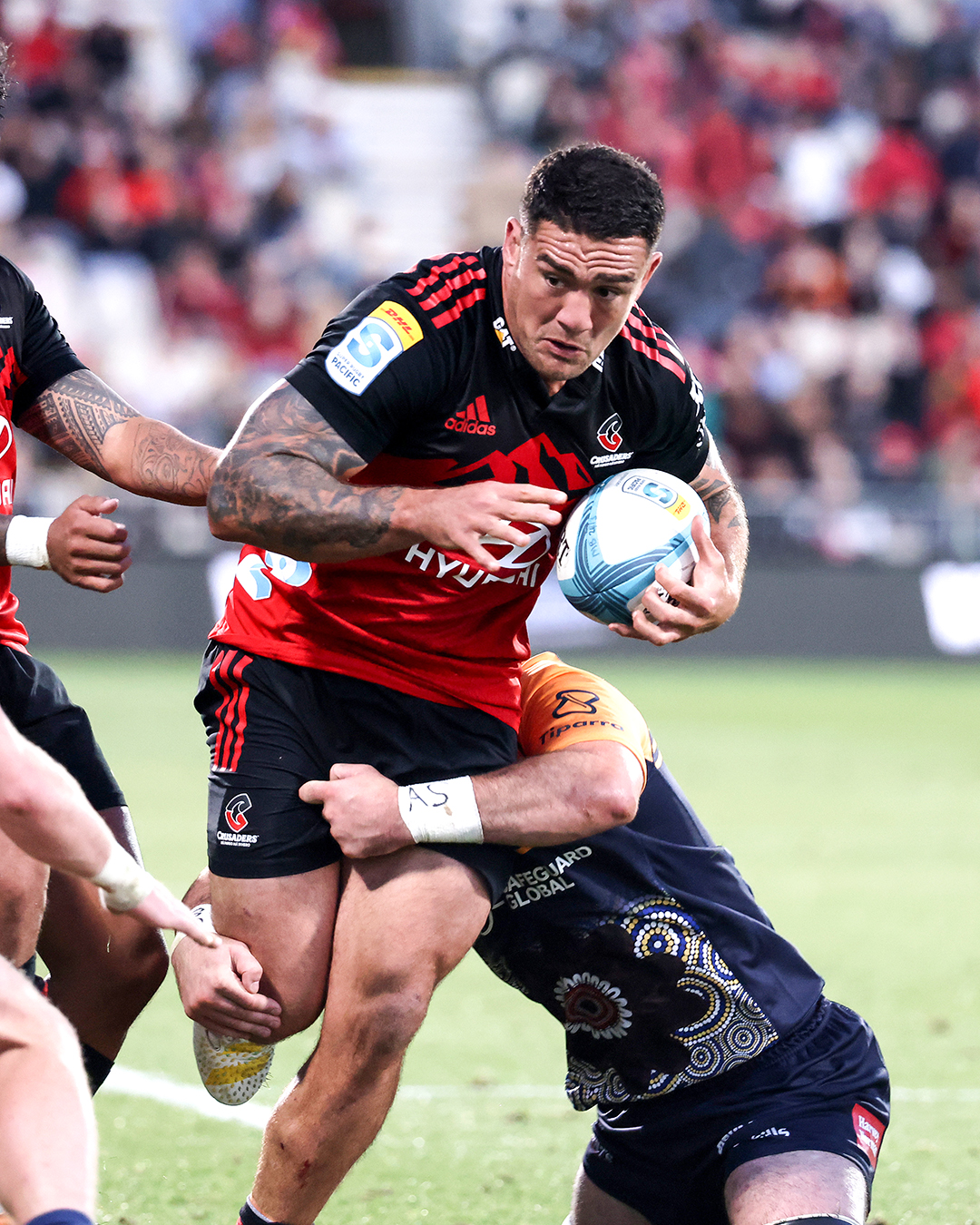 The Crusaders have named their side to face the Waratahs in Round 14 of Super Rugby Pacific '23.
It's the team's last home game of the regular season before we get into finals. Kick off is Saturday at 4.35pm.
Codie Taylor takes up captaincy with Scott Barrett making the most of a rest week before some big showdowns. He's joined in the front row by Kershawl Sykes-Martin and Tamaiti Williams.
Sam Whitelock returns this week, itching to take the field after a few weeks sidelined by injury. Both Codie Taylor and Scott Robertson spoke on Thursday morning about looking forward to having his leadership and wisdom back on the grass.
The dynamic duo of Mitch Drummond and Richie Mo'unga return at halfback and first five, their routine well-polished by now.
Look for some antics and acrobatics from Leicester Fainga'anuku and Dallas McLeod on the left and right wings, and a safe pair of hands at the rear with Fergus Burke as fullback.
Reuben O'Neill is set to make his Crusaders debut off the bench this week, the current Taranaki and former Chiefs player bolstering the front row stocks. He's slotted in well with the team during trainings, Robertson saying he was "familiar to us" and helped relieve the burden on a front row depleted by injury. Brodie McAlister and Seb Calder make up the rest of the replacement front row.
The Crusaders go into this one second on the table, the Waratahs in sixth. There's no discounting an Aussie side still within reach of a home quarter if the cards fall right for them. Expect a big contest.
The Highlanders will use the last home game of the year against the Reds on Friday 26th May to farewell Aaron Smith – their most capped player ever. All things going to plan Smith should play his 184th game against the Reds.
Smith joined the club in 2011 at the behest of the then new Highlander's coach, Jamie Joseph, having previously been in the Blues wider training group, the rest as they say is history.
Widely recognised as one of the best halfbacks in the game his performances over the years have left fans, fellow players and the media in awe of his consistency, energy, skill level and competitiveness.
However, all good things come to an end and on Friday 26th May at 7.05pm Smith will suit up in his Highlanders jersey and run out of the stadium tunnel to be greeted by a home crowd for the last time, from next year he is signed to play in the Japanese League.
Highlanders CEO Roger Clark appreciates it will be a significant moment in the club's history.
"Aaron has given so much to the club and rugby public in this region. Saying good-bye is not a moment that many will be looking forward to, but he so richly deserves this one last opportunity to sign off an amazing Highlanders career in front of his home crowd.  No doubt It will be a very special occasion for Aaron, Teagan and his children Luka and Leo, we hope it will be a night to remember for all."
Head Coach Clarke Dermody acknowledges it will be an extra special night for his All-Black halfback.
"He's been leading our team around the park for the last decade or so and he epitomises everything that a professional player should be – always prepared, highly skilled, competitive, and passionate about his team. He deserves all the recognition he gets, and he has worked very hard for it. Knowing Aaron, he will treat it like any other week, go through his routines, preparing accurately and give it his best on the night. I know I won't be alone in reflecting on his enormous contribution to rugby in our region as his last home game comes to an end."
Fans will have another opportunity to watch the master in action when the Highlanders take on the Rebels this Saturday at 4.35pm.
Book your seat to witness history here 
ENDS
Team Naming: Fainga'anuku and Jager mark 50 Games in Blues Showdown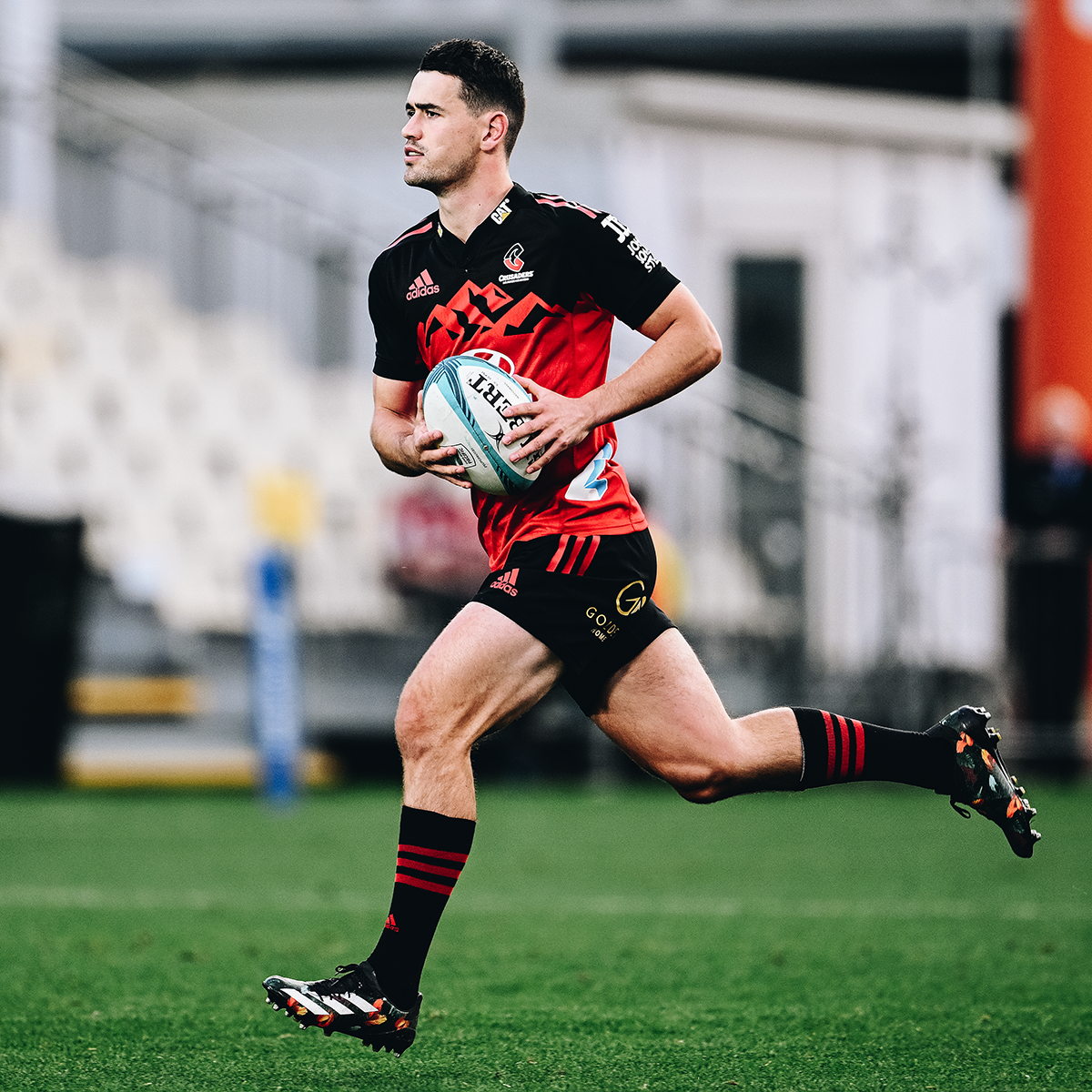 Quin Strange, Christian Lio-Willie, Tom Christie and Cullen Grace round out the back five. Earlier in the week veteran prop Joe Moody said, "we know we have the power throughout our back give, so…we need to keep the front row up so we can utilise that power". Expect a big push through these guys, hoping to reap rewards. 
Mitchell Drummond resumes his starting position at halfback after Noah Hotham started last week. The youngest ever player to clock 100 games for the franchise, Drummond brings maturity and huge experience. He lines up alongside Richie Mo'unga. When these two long-term team mates are on the field together, intuition is high. 
Leicester Fainga'anuku runs the left wing, Dallas McLeod runs the right. These guys are a different breed, so keep an eye out for straight line breaks and aerial acrobatics.  
David Havili and Braydon Ennor round out the centre, with playmaker Will Jordan in fullback for his second start of the season.  
There you have it. All that's left is the anticipation of kick off. Crusaders v Blues. The showdown is on.  
Will you be there?