Feek confident All Blacks scrum will lift
All Blacks scrum coach Greg Feek is confident minor adjustments will lift the pack's performance during the remainder of the Rugby World Cup.
As the team prepares to play Namibia in Toulouse on Saturday (NZT), he said the loss to France had 'put the microscope' on some things, but they did not have to reinvent the wheel or push panic buttons.
"Scrummaging now with the power that we have and the timing, I suppose you could compare it to a goal kicker; if he [a front-rower] is a centimetre or an inch off that could be three or four by the time he engages and that could be the difference at international level, particularly at World Cups when the referees and the game want it to be as much game time as possible."
There was still confidence among the talented group they had despite the losses to South Africa and France.
"Just a couple of things need to click and get our game going like we did at Mount Smart (against South Africa 35-20 in July) where we just hit the ball, and we go, play our game.
"Going into the French, I always look back at preparation, and maybe there were a few things we didn't quite nail off. So, we are trying to get that to the best we can.
Another issue was speeding the game up to the level the All Blacks like to play. He said some of that was speaking to the referees to get them to deal with players going down with injuries or opponents taking too long to get to lineouts.
"We would like to play more footy. We want to get our game going, get into a fast-paced game that suits us, our style that we love to play.
"If we can hold on to that ball, I am excited to see what can happen."
Feek said the beauty of rugby was dealing with the changing conditions and the different styles teams employed.
"We noticed at the weekend the ball was like soap, so more kicking was involved. The strategy around yellow cards [meant] there might be more kicking and less running maybe for the forwards.
"There are things that are happening because of the different elements. But who knows? That might change in two weeks' time. You can see the weather starting to change. That's the great thing about rugby, there's always something different to throw into the mix."
All Blacks v Namibia: Saturday 16 September, 7am NZT (Friday 15 September, 9pm CEST). Live on Sky Sport.
Kolisi honoured to lead the Boks for the 50th time
Siya Kolisi was honoured to be selected to lead the Springboks for the 50th time in Sunday's final Rugby World Cup pool match against Tonga and said it was a milestone he never thought he would achieve.
Kolisi explained his rugby journey and gave credit to those who made this achievement possible at a media conference at the team hotel outside Toulon and Friday.
"I never dreamed of this," he said. "I started playing rugby because I enjoyed it, it kept me out of trouble and my friends played the sport. But I certainly didn't think I'd be sitting here now."
"It was not an easy road because I was always the joker and the naughty guy in a team. At the Boks it was difficult at first, but there is no greater honour (than being the Bok captain).
"Being the first black captain made it tough too, but I would never have made it to this point if it was not for my team-mates, as well as coach Rassie (Erasmus, Director of Rugby) and coach Jacques (Nienaber). They put structures in place around me to assist me, and thanks to them it made my job easier."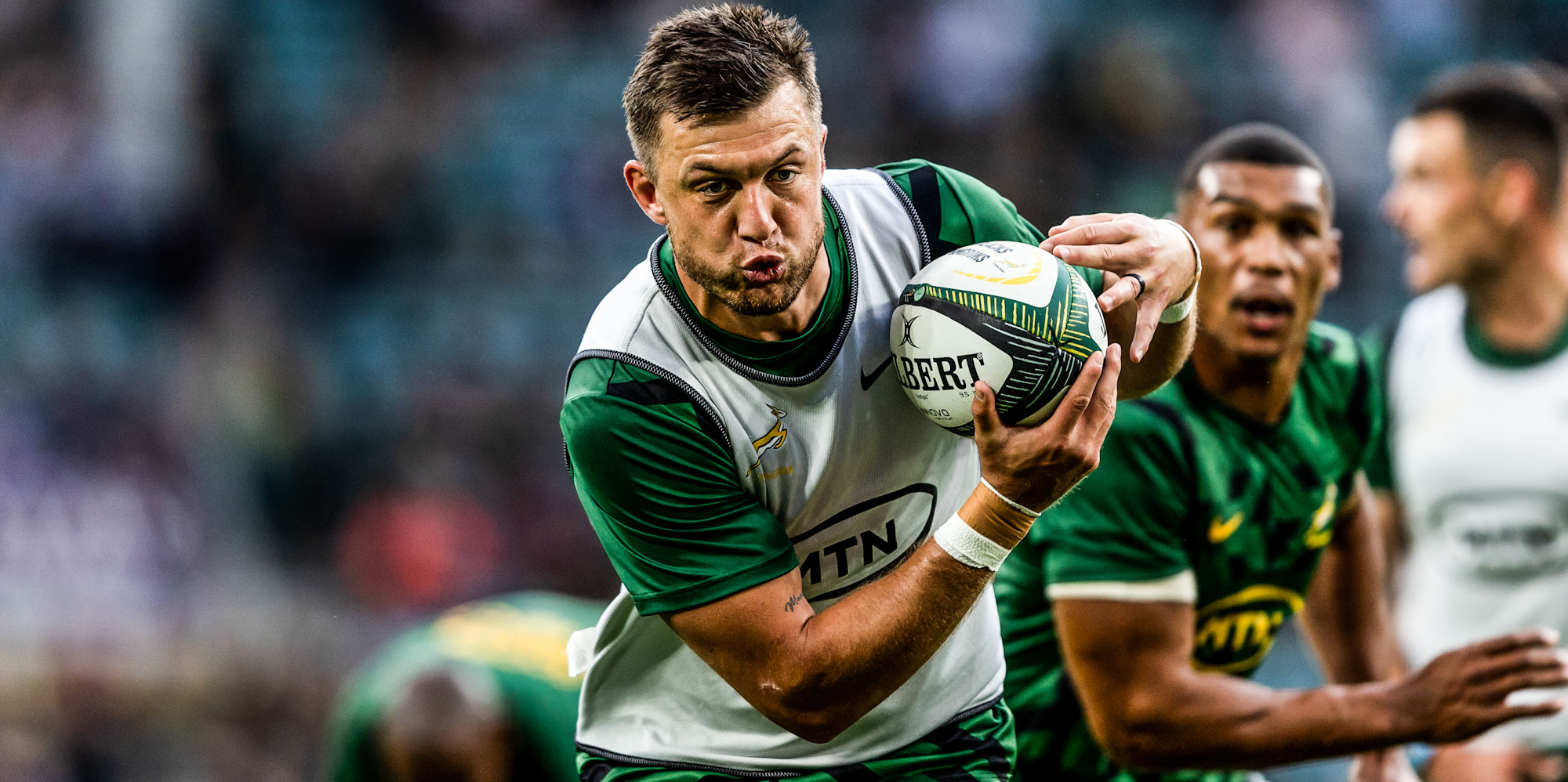 Sunday's match will not only be a big one for Kolisi and the team, it will also be an important match for flyhalf Handre Pollard, who makes his return to the side for the first time since August last year following calf and knee injuries – a challenge the player adopted with a realistic mindset.
"It's unbelievable to be back in the team and in this environment, and I'm trying to enjoy every day," said Pollard.
"The calf injury I suffered was supposed to keep me out for four weeks and it ended up being three months.
"Not being selected for the World Cup squad was tough, but such is life. The coaches told us to remain positive and I was lucky to get the call."
Commenting about his expectations in his first game back, Pollard said: "I'm realistic about this weekend. Playing 30 minutes of club rugby is very different to playing in a World Cup. I just want to express myself, although I know it won't be perfect."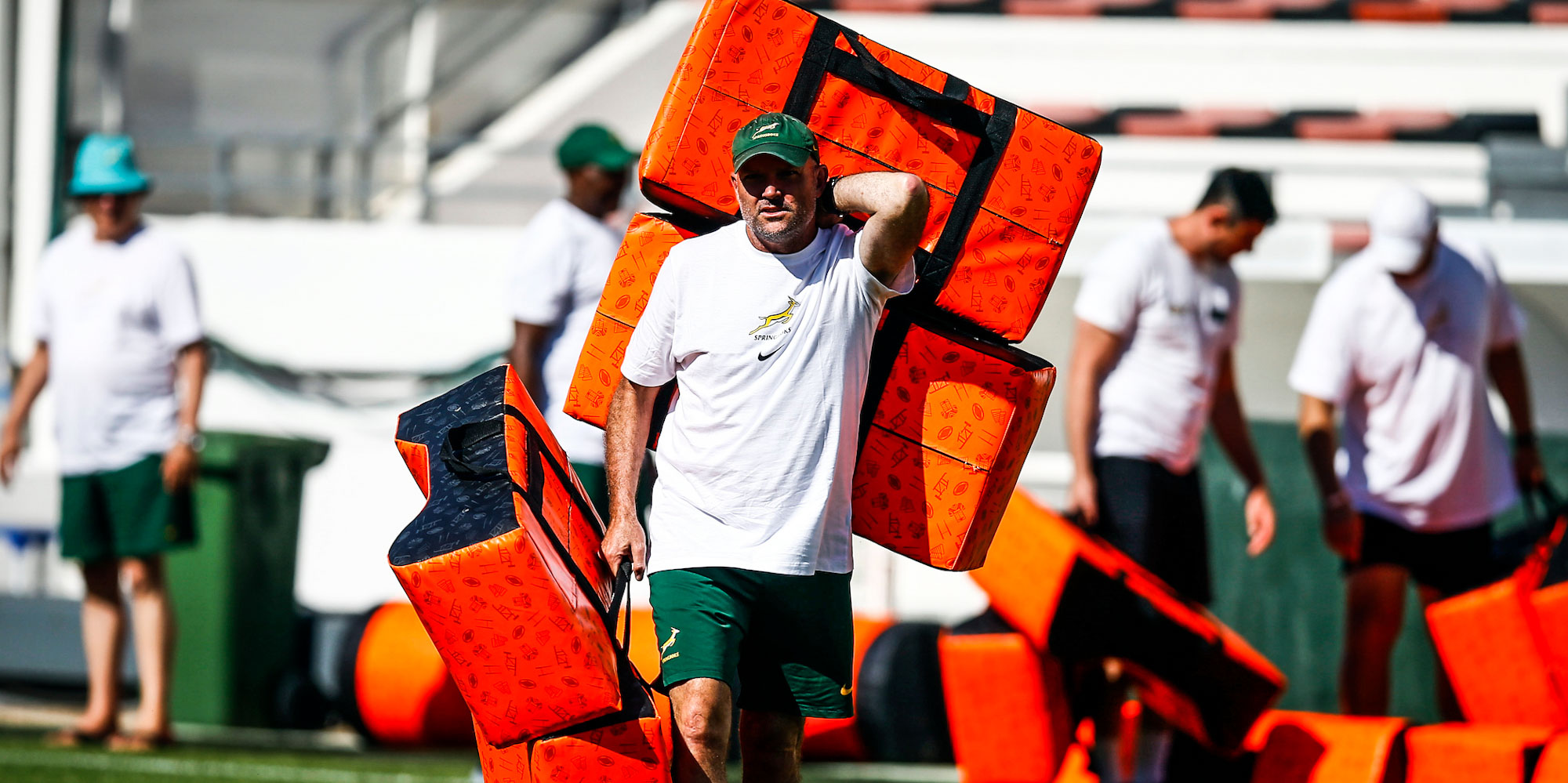 Kolisi also welcomed his team-mate back with open arms and said they would try to make his job as easy as possible on Sunday: "I'm looking forward to working with Handre again. He's experienced, he has a strong personality and he's a general at No 10. We all want him to enjoy himself and not have to play under too much pressure, and we'll try to put him in a position to do so."
Looking forward to the match against Tonga, Nienaber said it was vital to improve a few areas of their game to book a quarter-final spot and attempt to defend their title.
"We obviously have goals if you take the results out of the way," said Nienaber.
"Firstly, we need a win, then a bonus point and a good points difference, and then there are things that we need to rectify which we didn't get right against Ireland. We need to get our foundations right to get to the quarter-final and onward otherwise we won't make it through."
Sunday's match at Stade de Marseille kicks off at 21h00 and will be broadcast live on SuperSport.
Boks expecting "brutal" battle against Tonga
The Springboks are expecting a "brutal" battle against Tonga in their final Rugby World Cup pool match in Marseille on Sunday, and have emphasised the importance of being accurate on attack and defence to book a place in the quarter-finals.
The Boks are second on the log in Pool B on 10 points, four behind Ireland who lead the group on 14 points.
Tonga are in fourth place without any points after suffering defeats against Ireland and Scotland – two of the strongest teams in the pool on the world rankings – but the Boks are not leaving anything to chance to book their place in the top eight and they are determined to get their campaign back on track and to build momentum after going down 13-8 against Ireland last weekend.
"It's a big week for us against Tonga," said Springbok fullback Willie le Roux.
"This is knockout rugby for us and it's going to be brutal because they have some big guys playing for them.
"It's going to be a physical match and I think there'll be some sore bodies after the game. Our defence will have to be up for it because they have players that can spark anything from anywhere."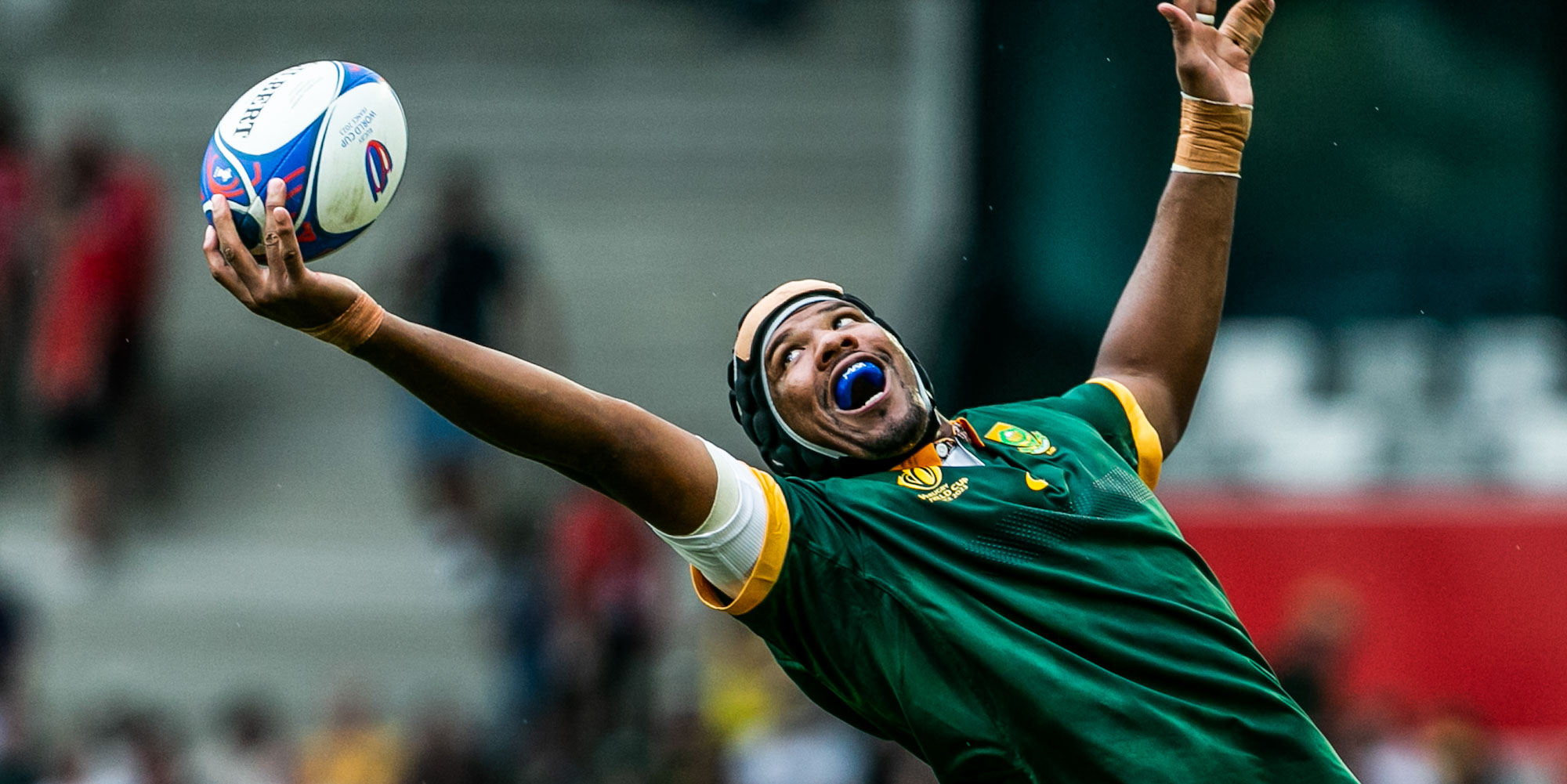 Springbok lock Marvin Orie also expected a massive onslaught from the Pacific Islanders in the set pieces: "They have a lot of big and athletic players. They are hard hitters as one can see, so we are expecting challenging scrums and lineouts. Many of their players have also played at a high level, so it will be a tough match."
Le Roux was realistic about the role he played in the Rugby World Cup squad despite being one of the most experienced players in the squad with 89 Test caps, saying with such good depth in the group, no one could take their place in the team for granted.
"On a personal note, I just want to do my best, enjoy myself and to try to make the team win," said Le Roux. "We have such great depth in the team, one cannot get comfortable in a jersey. We keep pushing one another to get better."
Orie, meanwhile, was excited about joining forces with his former Tygerberg High School team-mate, Bok centurion Eben Etzebeth, in the second row this weekend: "Eben is a world class player, he's played over 100 Tests for South Africa. His game is also at a high level, and he inspires us all to reach our best through the standards he sets."
The match at Stade de Marseille kicks off at 21h00 on Sunday and will be broadcast live on SuperSport.
Nienaber makes wholesale changes for Ireland clash
Springbok coach Jacques Nienaber made 13 personnel changes and a positional switch as well naming a seven-one split in favour of the forwards on the replacements' bench for Saturday's third Rugby World Cup pool encounter against Ireland.
Nine players who sat out Sunday's 76-0 win over Romania return to the starting line-up while four others move from the bench to the starting XV for another pivotal encounter in the Pool B 'Group of Death'.
The two players to retain their places in the run-on team are Bongi Mbonambi (hooker) and Damian Willemse (utility back) – who moves from flyhalf to fullback – while Steven Kitshoff, Frans Malherbe (props), Jasper Wiese (No 8) and Jesse Kriel (centre) move from the replacements' bench.
Overall, the team reunites the starting combination that defeated Scotland 18-3 in the opening pool match except for hooker, where Mbonambi starts in place of the injured Malcolm Marx.
In the pack, it means the restoration of the locking combination of Eben Etzebeth and Franco Mostert, and the loose trio of captain Siya Kolisi, Pieter-Steph du Toit (both flankers) and Wiese.
Outside them, scrumhalf Faf de Klerk and flyhalf Manie Libbok unite at halfback, while Kurt-Lee Arendse and Cheslin Kolbe will patrol the wings outside of the centre pairing of Damian de Allende and Kriel.
Nienaber's seven-one bench will see Deon Fourie continue as hooker, while Ox Nche and Trevor Nyakane will provide prop reinforcements with the Munster lock duo of Jean Kleyn – who played five Tests for Ireland which included wearing the light green jumper in the 2019 Rugby World Cup – and RG Snyman are paired on the bench with loose forwards Marco van Staden and the versatile Kwagga Smith, who can cover wing as well thanks to his Springboks Sevens' experience.
The single back on Nienaber's bench is scrumhalf Cobus Reinach, who also provides cover at wing.
"Ireland are a quality team with a strong pack of forwards and talented backs, and they play with a lot of speed, so we know what we have to do to deliver a top-drawer performance for things to go our way," said Nienaber.
"We faced them late last year and we've been keeping an eye on their performances this year, so everyone knows what we have to do this weekend.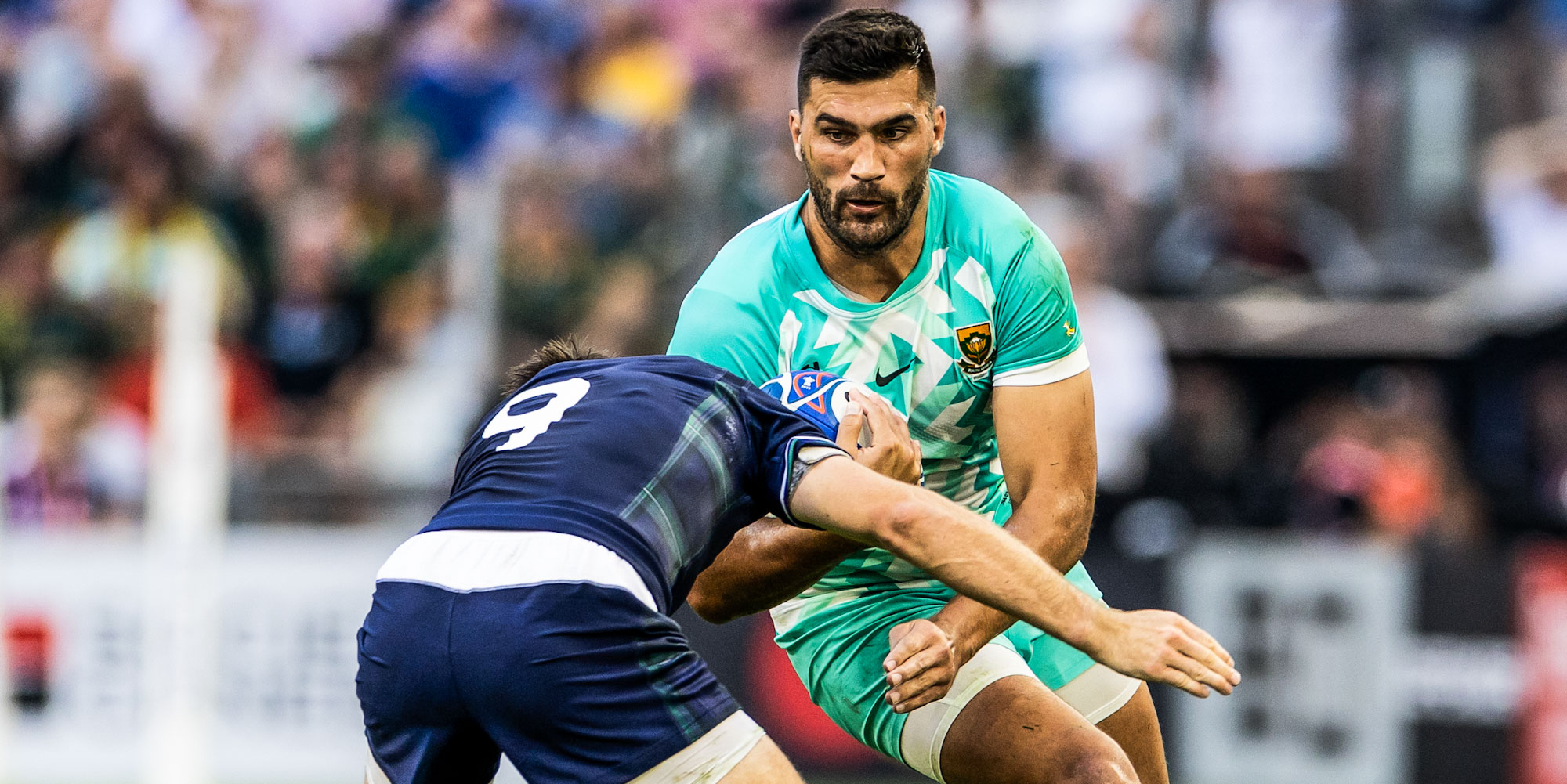 "We're fortunate to have a match-fit squad and have been building depth and versatility for a while and believe this is the best combination for this match. For many of these players this is their second or third World Cup, so they know what it takes to perform at this level, and we believe this team has the right balance of players to achieve what we would like to achieve in this match.
"We know it's going to be a grind of a match and we know we need to pitch up physically and mentally. We also need to start with intensity and stay focused until the final whistle.
"This is a massive game for both sides with an eye to progressing out of our pool, so we need to be extremely accurate in all areas of our game."
Nienaber brushed off suggestions that the links between some of the Springbok coaches with Nienaber, SA Rugby Director of Rugby Rassie Erasmus and assistant coach Felix Jones having Irish links, as well as the likes of Kleyn and Snyman, who are currently plying their trade at Munster gave either side a special advantage.
"The teams have been facing one another for years, and just as they know us, we know them," he said. "At the end of the day both teams have immense respect for one another, and while this aspect may be entertaining for the fans, the match will come down to who plays the most effective rugby on the day."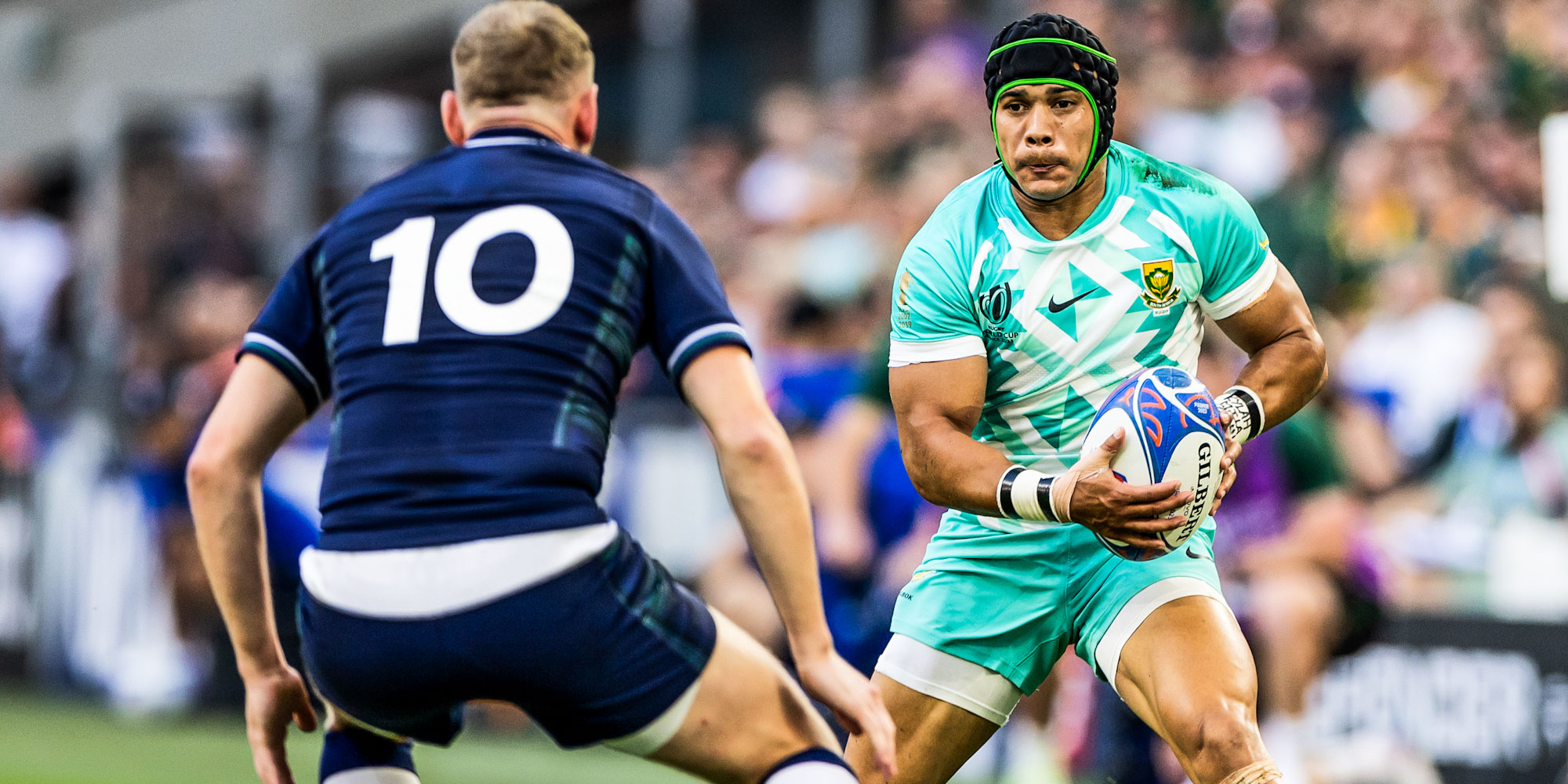 Of the six-day turnaround for this match, Nienaber said: "We've known for a long time that we would have a shorter turnaround for this match, and we planned accordingly in terms of training and team selection for the last two games. The early kick-off against Romania also assisted as we had the whole night on Sunday to begin our recovery, so we are ready for what lies ahead."
The Boks returned to the training field on Tuesday after having Monday off to rest and recover as they made the trip from Bordeaux to Paris by train.
Springbok team to face Ireland in Paris:
15 – Damian Willemse (DHL Stormers) – 35 caps, 56 pts (4t, 9c, 4pg, 2dg)
14 – Kurt-Lee Arendse (Vodacom Bulls) – 11 caps, 60 pts (12t)
13 – Jesse Kriel (Canon Eagles) – 63 caps, 70 pts (14t)
12 – Damian de Allende (Wild Knights) – 74 caps, 50 pts (10t)
11 – Cheslin Kolbe (Suntory Sungoliath) – 27 caps, 81 pts (12t, 3c, 5pg)
10 – Manie Libbok (DHL Stormers) – 10 caps, 71 pts (1t, 21c, 8pg)
9 – Faf de Klerk (Canon Eagles) – 51 caps, 50 pts (5t, 5c, 5pg)
8 – Jasper Wiese (Leicester Tigers) – 24 caps, 5 pts (1t)
7 – Pieter-Steph du Toit (Toyota Verblitz) – 72 caps, 40 pts (8t)
6 – Siya Kolisi (captain, Racing 92) – 78 caps, 50 pts (10t)
5 – Franco Mostert (Honda Heat) – 68 caps, 15 pts (3t)
4 – Eben Etzebeth (Hollywoodbets Sharks) – 114 caps, 25 pts (5t)
3 – Frans Malherbe (DHL Stormers) – 65 caps, 5 pts (1t)
2 – Bongi Mbonambi (Hollywoodbets Sharks) – 64 caps, 65 pts (13t)
1 – Steven Kitshoff (Ulster) – 78 caps, 10 pts (2t)
Replacements:
16 – Deon Fourie (DHL Stormers) – 8 caps, 5 pts (1t)
17 – Ox Nche (Hollywoodbets Sharks) – 23 caps, 0 pts
18 – Trevor Nyakane (Racing 92) – 64 caps, 5 pts (1t)
19 – Jean Kleyn (Munster) – 5 caps, 0 pts (Ireland 5 caps)
20 – RG Snyman (Munster) – 30 caps, 5 pts (1t)
21 – Marco van Staden (Vodacom Bulls) – 16 caps, 0 pts
22 – Kwagga Smith (Shizuoka Blue Revs) – 35 caps, 30 pts (6t)
23 – Cobus Reinach (Montpellier) – 28 caps, 60 pts (12t)
Stats and facts:
Springbok record against Ireland:
Played 27, Won 18, Lost 8, Drawn 1. Points for: 522; Points against: 399. Tries scored: 71; Tries conceded: 37. Highest score: 38; Biggest win: 38 points (38-0). Average score: 19-15. Win %: 66,7%.
Milestones:
Springbok wing Kurt-Lee Arendse will start the match with an impressive try-scoring record of 12 tries in 11 Tests.
Springbok centre Damian de Allende will reach the 75 Test mark when he takes the field on Saturday.
Saturday's match will be the first time the Springboks and Ireland clash at a Rugby World Cup, making it the first Test between the two sides at a neutral venue.
Bongi Mbonambi, Frans Malherbe, Steven Kitshoff, Eben Etzebeth, Pieter-Steph du Toit, Franco Mostert, Siya Kolisi, Faf de Klerk and Damian de Allende are the only players left from the last time the Boks beat Ireland – on 25 June 2016, in Nelson Mandela Bay.
Kitshoff and Mbonambi made their Springbok debuts in the same match against Ireland seven years ago, while De Klerk and Mostert debuted earlier in that series against the Irish.
Replacement forwards Jean Kleyn, RG Snyman and Marco van Staden will face Ireland for the first time.
The Springboks have won their last seven Tests in the French capital. Their last defeat in the city was in 2005 by France (20-26).
Miscellaneous:
The total Test caps for the Springbok starting line-up is 833.
There are 271 caps in the backline, with 562 caps among the forwards. On the bench there are a further 208 caps.
The average caps per player in the backline is 38, the forwards 70, while the players on the bench average 26.